I introduce to you, Lauren. Lauren is quite the girly girl and pretty feminine/conservative; so when thinking of looks for her, I always try to keep this in mind. However, I must admit I do encourage her to step out of her comfort zone and go for something sexy and edgy every now and then. She normally fights me on it but she trusted me and went with a bold look for her bachelorette party and I think she looked great! It was nice to see her try something different and she owned the look, totally!!! Anywho, without further adieu, I introduce to you, Lauren.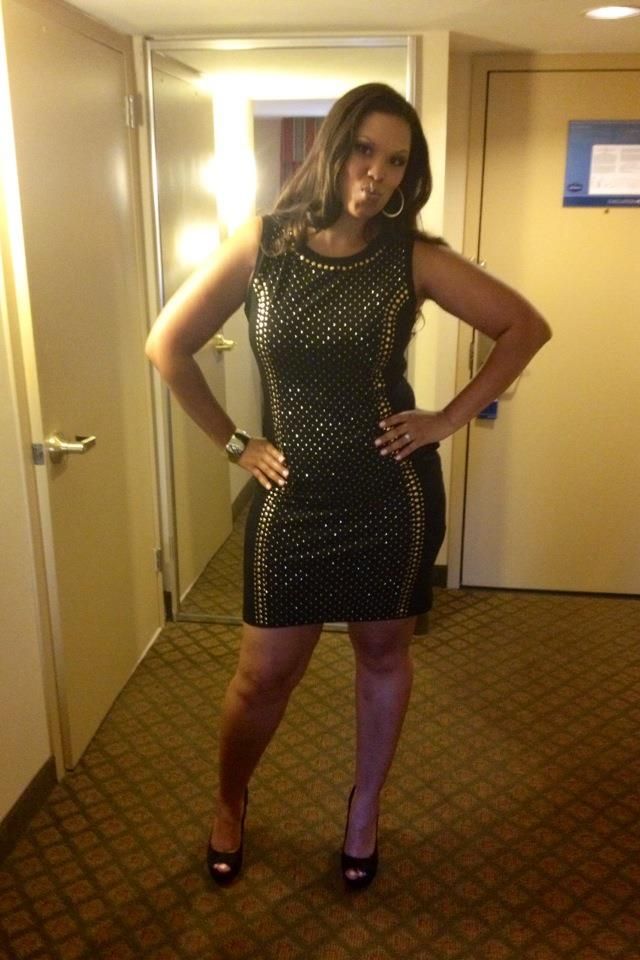 Lauren wore this for her bachelorette party in NYC. Lauren and I went shopping together and I styled this look from head to toe. I suggested that she step out of her comfort zone and go for something sexy and edgy, after all it was her last night as a single woman :-) Studs are so on trend right now, so I thought this dress would be perfect to add some edginess to her look. Lauren has the "coveted" hour glass figure that she loves to hide, so I wanted her to show off her curves in this bodycon dress. We went with a basic peep toe shoe, in which, she can wear again and I kept the accessories sleek and minimal to allow the dress to do all the talking!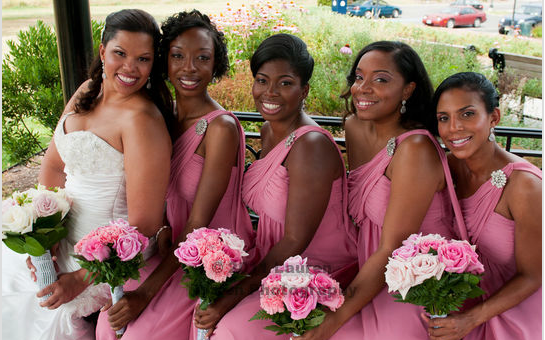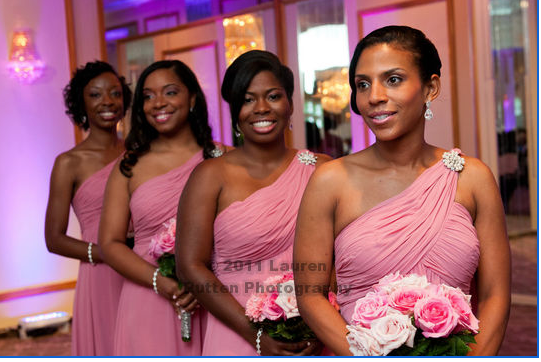 Lauren picked the above bridesmaid dresses because she wanted everyone to feel comfortable and not worry about sucking in here and tucking there. The gowns are lovely but needed a little something to make them pop. So, I suggested adding a bling brooch, a bling bracelet, and bling drop earrings. I think those accessories were the perfect touch.
So, there you have it my first segment of "Styled By Me"! I would love to hear your feedback :-) XOXO